National Lacrosse League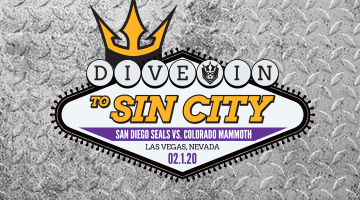 Date:
February 1, 2020 • 7:00pm
On February 1, 2020 the San Diego Seals will host the Colorado Mammoth for the first ever National Lacrosse League (NLL) game in Las Vegas. For the Seals and Mammoth, it will be their first match-up of the 2019-20 season. A destination game in Las Vegas marks a monumental moment in the long and storied history of the NLL, and provides fans with a unique and exciting opportunity to witness the best lacrosse players in the world.