Winter Jam Tour Spectacular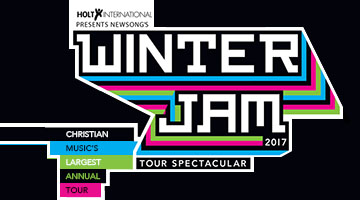 Date:
November 11, 2017 6:00pm
Jam Nation Doors: 3:30pm
General Doors: 5:00pm
Active military and veterans will be admitted free at this show in honor of Veterans Day weekend. In light of the recent tragedy in Las Vegas, all First Responders - firefighters, police officers, and emergency medical technicians - will also be admitted for free.
Winter Jam Tour Spectacular returns to the Orleans Arena this November! Artists include Lecrae, Mac Powell from Third Day, Andy Mineo, Building 429, Family Force 5, Newsong, Moriah Peters presenting Trala, Nick Hall, Westover, and Mallary Hope.
Only a $15 donation at the door (cash or check only)- no tickets are required.