Vegas Strong-A Night Of Healing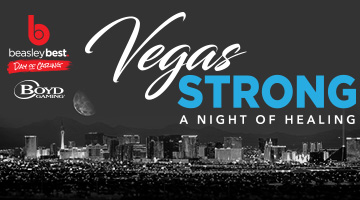 At this time, all available tickets have been reserved. More tickets may become available closer to the event date, so please check back on Ticketmaster.com or OrleansArena.com. Thank you.
Performing on stage: Big & Rich, Cam, plus surprise superstars from one of country's most awarded acts that have amassed 17 career #1 singles, 24 million albums, and 10 million tickets sold worldwide! Also appearing, special guest national TV and radio host, Sean Hannity.
Tickets are complimentary and will be available at OrleansArena.com, Ticketmaster.com, or any Boyd Gaming box office location. Donations will be collected at the event to benefit victim relief.