Throwback Sizzling Jam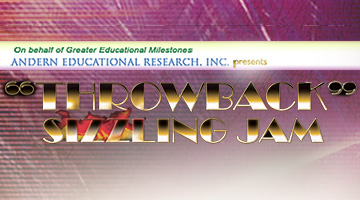 Date:
July 15, 2017 8:00pm
Cost:
Tickets from $40.00
Buy Tickets
On Behalf of Greater Educational Milestones (GEMs), Andern Educational Research, Inc presents its 4th Annual Throwback Sizzling Jam Benefit Concert Saturday, July 15, 2017 at the Orleans Arena. This spectacular show features the R&B 90's superstars Tony Toni Tone, Silk, Dru Hill, Htown, Total and special guest Hip Hop Legends from the era Dana Dane, Special Ed, Moni Love, Chubb Rock and Kwame. One hundred percent of the proceeds raised from this show will benefit the GEMs Program which helps smart students from low income areas of the community to attend private high schools and receive scholarship funds.