97.1 The Point Presents the Soundtrack of Summer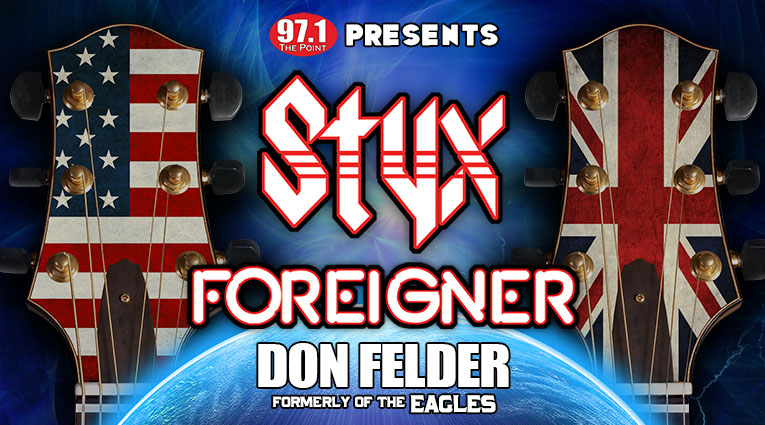 Date:
July 25, 2014 7:00pm
Location:
Cost:
Tickets from $55.00
SPECIAL ANNOUNCEMENT FROM STYX AND DON FELDER - CLICK ABOVE TO SEE A SPECIAL MESSAGE FROM THE BANDS!
STYX and FOREIGNER, with very special guest DON FELDER (former Eagles guitarist and songwriter) are coming to the Orleans Arena on the "The Soundtrack of Summer" Tour on July 25, 2014, at 7:00 PM. Combined, they've sold over 250 million albums worldwide. They've had 36 #1 and Top 10 smash hit singles that are still being spun on Classic Rock radio over 500,000 times every year. They've performed thousands of concerts worldwide to countless crowds. Now, three of the most legendary names in rock have come together for a massive U.S. Summer tour.
Show Reviews!!!
Dallas Morning News
Rock Revolt Magazine
Box Office: 702-284-7777 / 888-234-2334